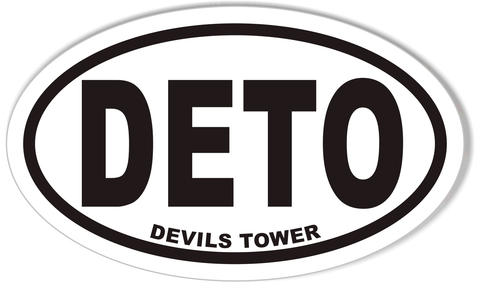 DETO DEVILS TOWER Oval Bumper Stickers
DETO DEVILS TOWER Oval Bumper Stickers
Devils Tower is a butte, possibly laccolithic, composed of igneous rock in the Bear Lodge Ranger District of the Black Hills, near Hulett and Sundance in Crook County, northeastern Wyoming, above the Belle Fourche River. It rises 1,267 feet above the Belle Fourche River, standing 867 feet from summit to base.
These are 3 x 5" ovals printed on durable polyester sticker stock. Each sticker has a wax paper, rectangular backing that makes it easy to peel and affix. These stickers are built to handle extreme temperatures and won't fade in the sun or rain. 
Order as few as one, or thousands with free shipping on all orders in the United States.
---
We Also Recommend