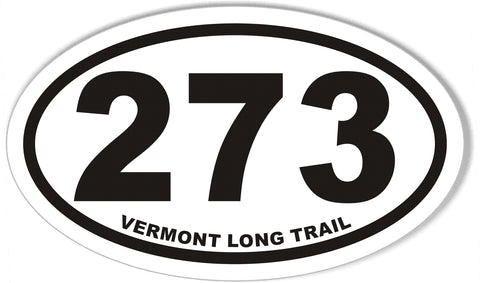 273 VERMONT LONG TRAIL Oval Bumper Stickers
273 VERMONT LONG TRAIL Oval Bumper Stickers
The Long Trail is a hiking trail located in Vermont, running the length of the state. It is the oldest long-distance trail in the United States, constructed between 1910 and 1930 by the Green Mountain Club. The club remains the primary organization responsible for the trail, and is recognized by the state legislature as "the founder, sponsor, defender, and protector" of the Long Trail System.
These are 3 x 5" ovals printed on durable polyester sticker stock. Each sticker has a wax paper, rectangular backing that makes it easy to peel and affix. These stickers are built to handle extreme temperatures and won't fade in the sun or rain. 
Order as few as one, or thousands with free shipping on all orders in the United States.
---
We Also Recommend